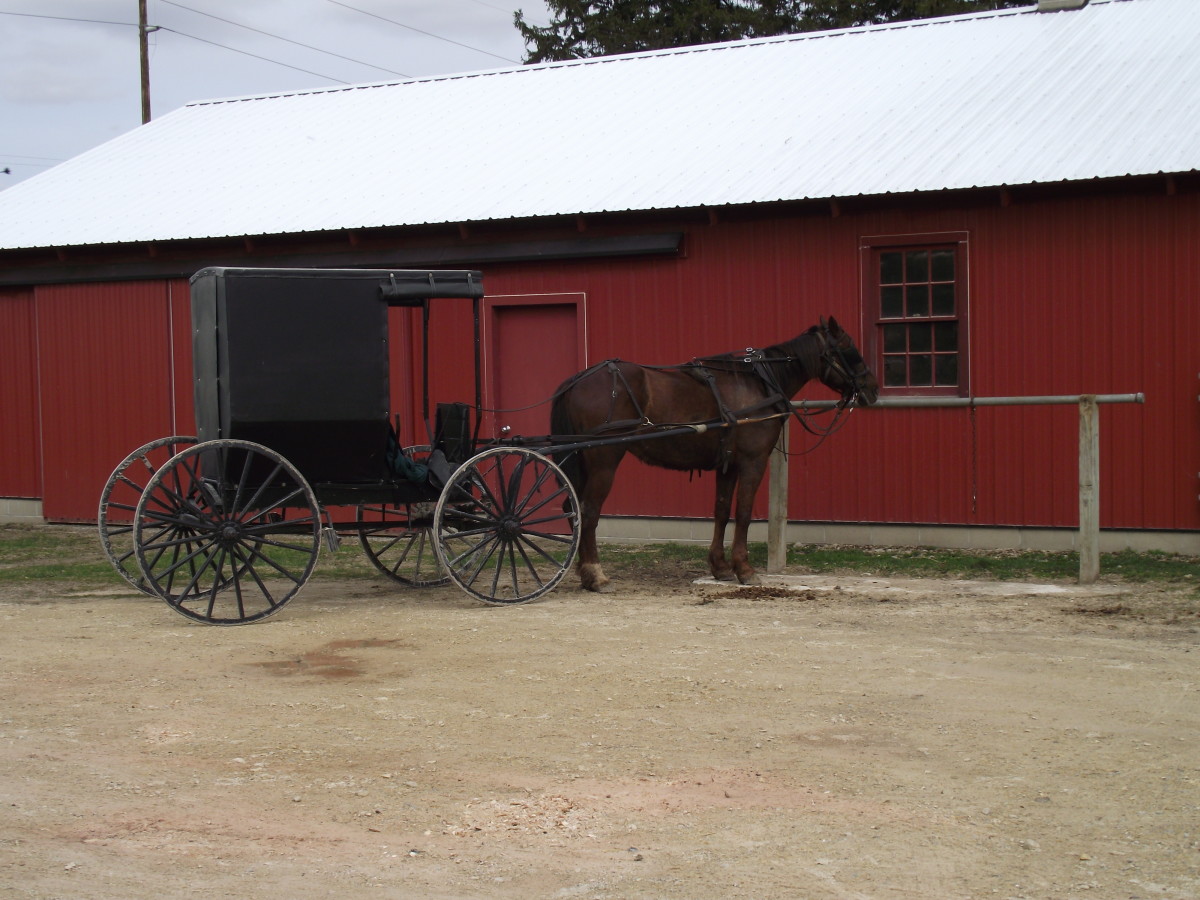 The Tour begins in Lanesboro which is located in the Heart of Bluff Country. Tours will depart from Little River General Store, 105 Coffee St. Lanesboro is located 45 minutes south of Rochester on Hwy 52. 2-2 1/2 hours south of Mpls/St. Paul on Hwy 52.
Get Directions
About
As you take a step back in time, you will visit a variety of Amish family farms. Your guide will describe Amish society to you as you visit each farm and learn their ways of living. You will get the opportunity to get out at each farm and talk to the families. You will also have the opportunity to go into one Amish home when available.
Your tour can be customized to include your specific interests(tour guide picks the farms). Browse and purchase quilts, furniture, small wood products, and baked goods.
Tours available in Harmony/Canton or St.Charles/Utica area. Relax in a air-conditioned van or easy-step-on bus through out your tour.
Tours are available year around.
Hours & Dates
Tour Schedule: Monday-Saturday 10am, 1pm, 4pm (seasonally). NO SUNDAY TOURS!
Rates
$25 for adults. $15 ages 13-17. $10 ages 6-12. 5 and under are FREE. Group Rates are available daily.
More Information
Attraction Attributes
Can accommodate groups of 45 or more
Reviews

TripAdvisor Traveler Rating
Based on 14 reviews
Holly was wonderful.. her knowledge of the Amish is incredible.. she knows the families on a personal level.. if we had driven we would never have found any of the shops..we were able to go into an...
— KathyL2927, August 10, 2018
Great tour, Holly was great and has very extensive knowledge about the Amish. We stopped at 3 farms that had side businesses and bought some jams. I have a soft spot in my heart for Amish preserves...
— Cornelius A, August 25, 2017
Holly is a hoot and shared a lot of facts with us The Amish are wonderful hardworking people. We bought jams and pastries and the quality is outstanding We recommend the tour highly.
— lowellh654, July 8, 2017
Holly did the most amazing job ever with our questions request and was very knowledgeable she knew all of the Amish families on a personal level rather than ja business level and last but not least...
— Jamie K, September 25, 2016
Interesting tour with 5 stops at different amish shops. Our tour guide was very knowledgeable and encouraged questions. Would go again.
— 283Deb, September 14, 2016
Return to previous page