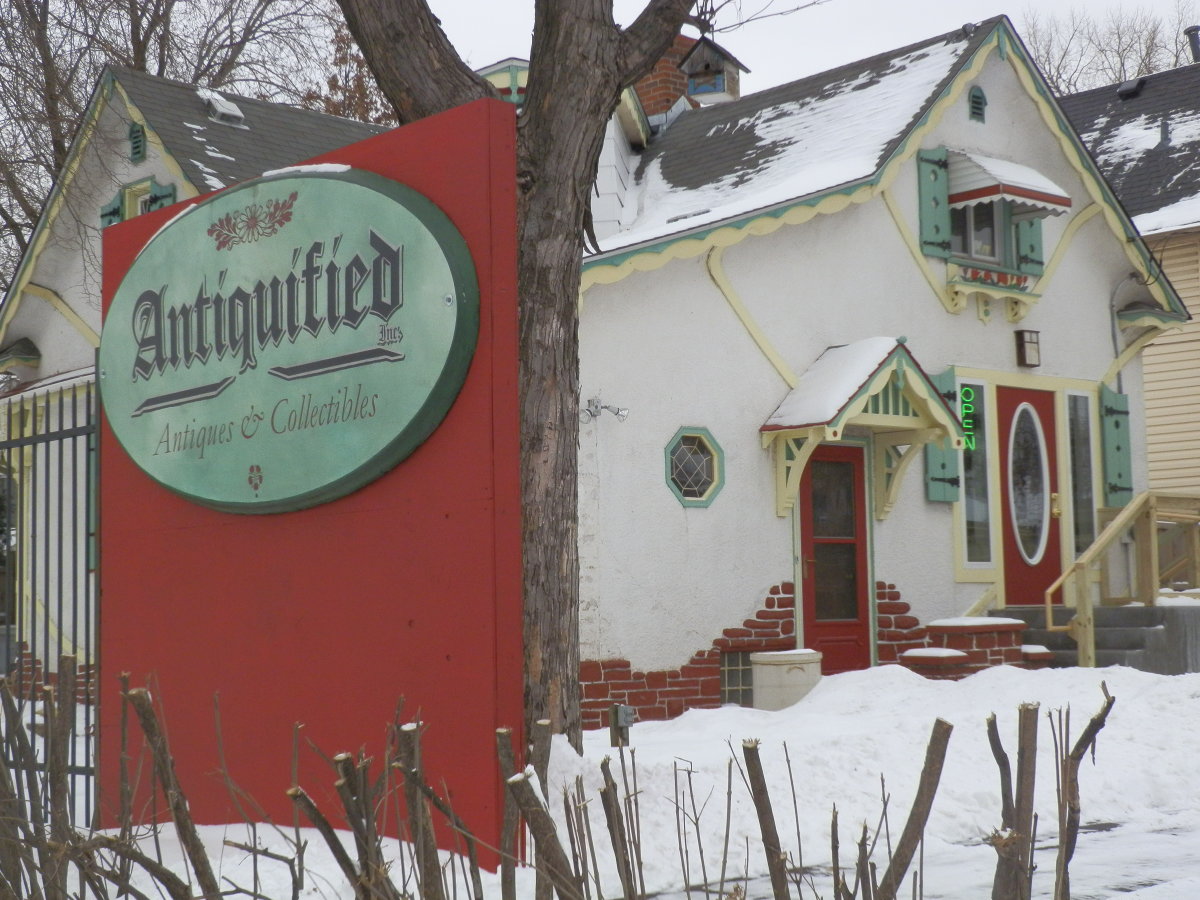 Antiquified is located on the corner of Lowry Ave and California St NE, just 1.5 blocks from the neon bridge over the Mississippi on Lowry.
Get Directions
About
Antiquified has a new home at the iconic Gingerbread House in Northeast Minneapolis!
We now have the advantage of specializing in and showcasing small furnishings in a cozy atmosphere. Here you will find a spectacular framed art collection, and entire showcases of Black Americana and sparkling vintage jewelry. There's a room filled with handmade quilts, aprons and linens. Also a glittering room with one of a kind lighting and shabby romantic items by The Joy Cascade, as well as a mini boutique with affordable gift ideas on the same floor You are sure to find a treasure in the quaint Dutch style basement level at Antiquified, with it's built-in bar displaying vintage bar ware, a large selection of comic books, and a wonderful room taking inspiration from a North Woods cabin and bringing it here to you in Northeast.
Hours & Dates
Year-Round
Tuesday:

11:00am - 6:00pm

Wednesday:

11:00am - 6:00pm

Thursday:

11:00am - 6:00pm

Friday:

11:00am - 6:00pm

Saturday:

11:00am - 6:00pm

Sunday:

1:00pm - 4:00pm
Open: TUES-SAT 11am-6:00pm, SUN 1-4pm.Closed Mondays.Special arrangements can be made for small and large groups, including refreshments served and special hours if needed.
Rates
Antiquified will give group discounts of 8+ store wide. Call at least one day in advance if you would like refreshments served.
More Information
Green Practices
Eco-friendly landscape/facility design

Eco-friendly purchasing practices

Waste reduction/reuse/recycling
Attraction Attributes
Can accommodate groups of 45 or more
Return to previous page