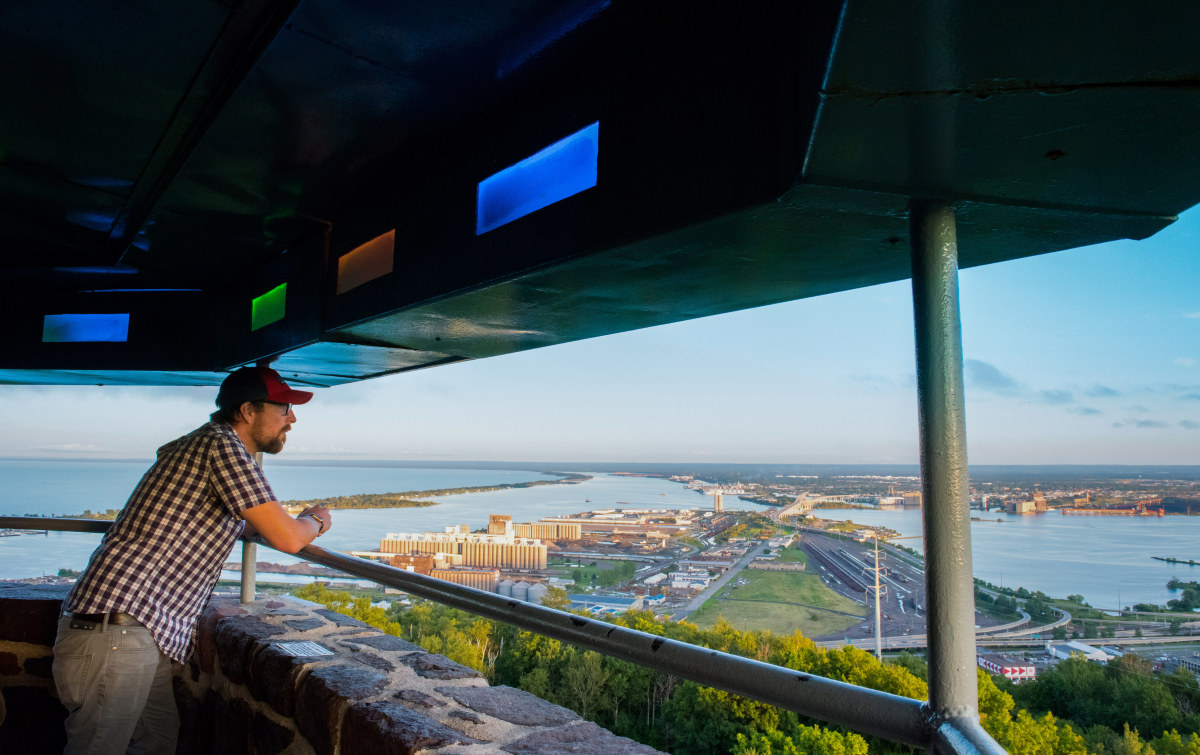 About
Enger Park rests above Duluth's West End on a site once called Grand Mountain. The park and adjacent golf course were developed on land purchased with money donated by West End furniture dealer Bert Enger in 1921. His 1931 will included more money for the park's development, and in 1939 Enger Tower was built in the park in his honor. Today the park includes the American-Japanese Peace Bell, a gift from Duluth's sister city of Ohara-Isumi, and serves as a popular location for weddings.
Hours & Dates
Seasonal Hours (May 1 - October 30)
Monday:

10:00pm

Tuesday:

10:00pm

Wednesday:

10:00pm

Thursday:

10:00pm

Friday:

10:00pm

Saturday:

10:00pm

Sunday:

10:00pm
Park closes at 10 pm.
More Information
Attraction Attributes
Can accommodate groups of 45 or more
Mentioned In
Return to previous page