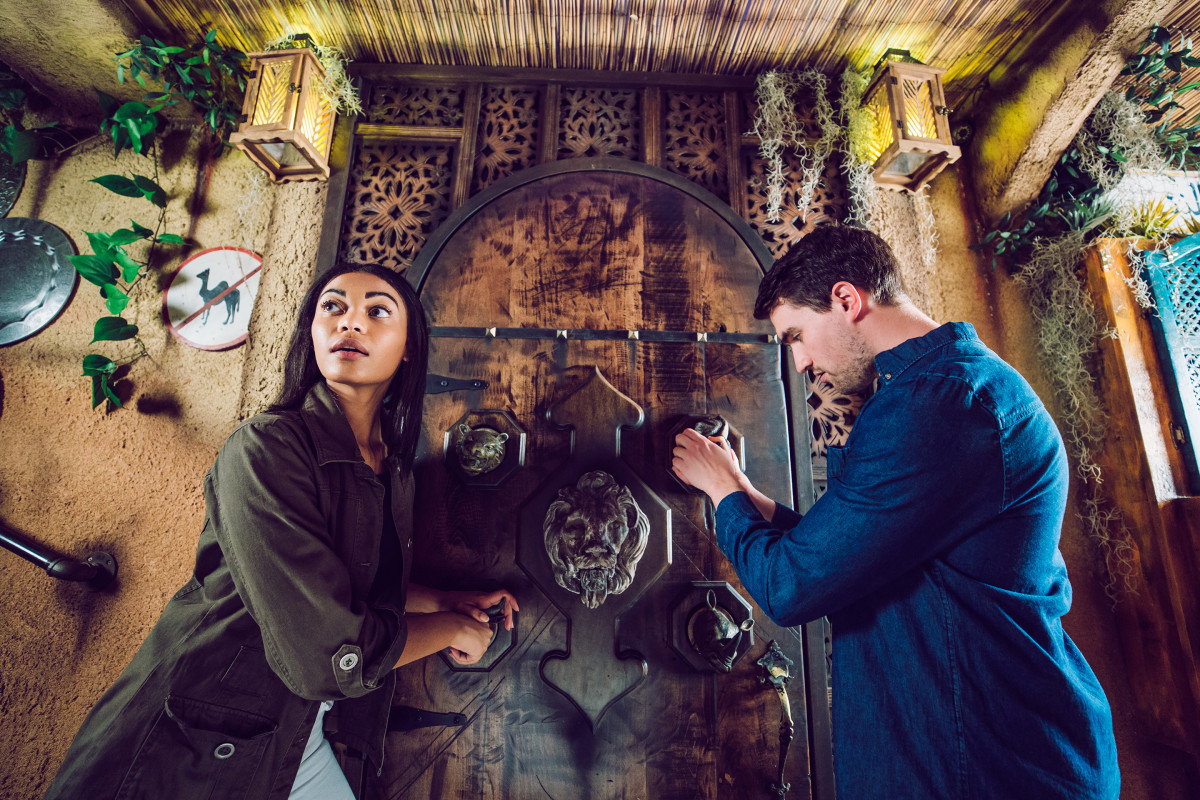 About
Be the hero of your very own adventure at The Escape Game! Here's how it works: You and your team will work together to find clues, solve puzzles, and ultimately complete a mission. Escaping will require teamwork, communication, wits, a sense of adventure, and most importantly: YOU!
With 5 thrilling adventures to choose from, you may find yourself as a spy sent to recover a stolen painting or a falsely-accused prisoner determined to break out of jail. Once you arrive, a dedicated game guide will take you to your adventure and help you as needed. You will have exactly 60-minutes to complete the mission in your adventure and escape.
No matter your choice of game, keep your wits about you and focus: you've got one hour to escape. After you and your group have emerged victorious, you'll be conveniently located in Mall of America, so you can easily celebrate with a bite to eat.
The Escape Game is great for families, friends, couples, team building, and really anyone looking for something fun, new, and different.
Hours & Dates
Year-Round
7 Days A Week | 8am-11:30pm
More Information
Attraction Attributes
Meetings & Conferences
Return to previous page