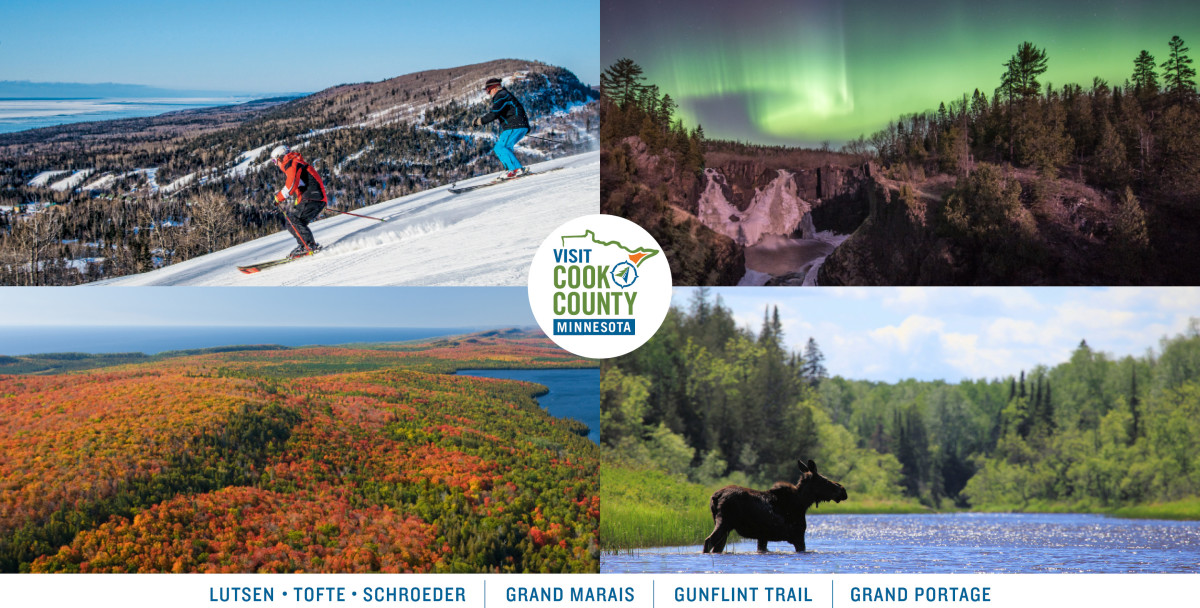 About
Lutsen, Tofte, and Schroeder on Lake Superior's North Shore offers something year-round for everyone. For all types, there's plenty of action to be had: downhill and cross-country skiing, hiking, biking, golfing, sailing, canoeing, kayaking, fishing, camping and climbing, to name a few.
Shops and galleries offer a wide variety of clothing, art, and other unique items; no matter what your budget, take a memory of the North Shore home with you!
Everyone deserves to relax, renew and rejuvenate. You'll want to book a special time just for yourself at one of our area spas; a massage and/or spa treatment will do wonders for your body, mind, and soul.
Dining opportunities abound, from casual outdoor dining to classic northwoods cafes to fine dining, there is something for every appetite and mood.
Where to lay your head? Diversity is the name of the game. From a cozy cottage to a luxury condominium, there is something for every taste and budget.
The Lutsen-Tofte Tourism Association is located in the North Shore Commercial Fishing Museum on Hwy 61 in Tofte. We are open Friday and Saturday (in winter) from 9 AM to 5 PM. Stop by for visitor information, area brochures, skiing, hiking and biking maps, insider tips and information from our friendly staff, and vacancy referrals.
Mentioned In
Return to previous page