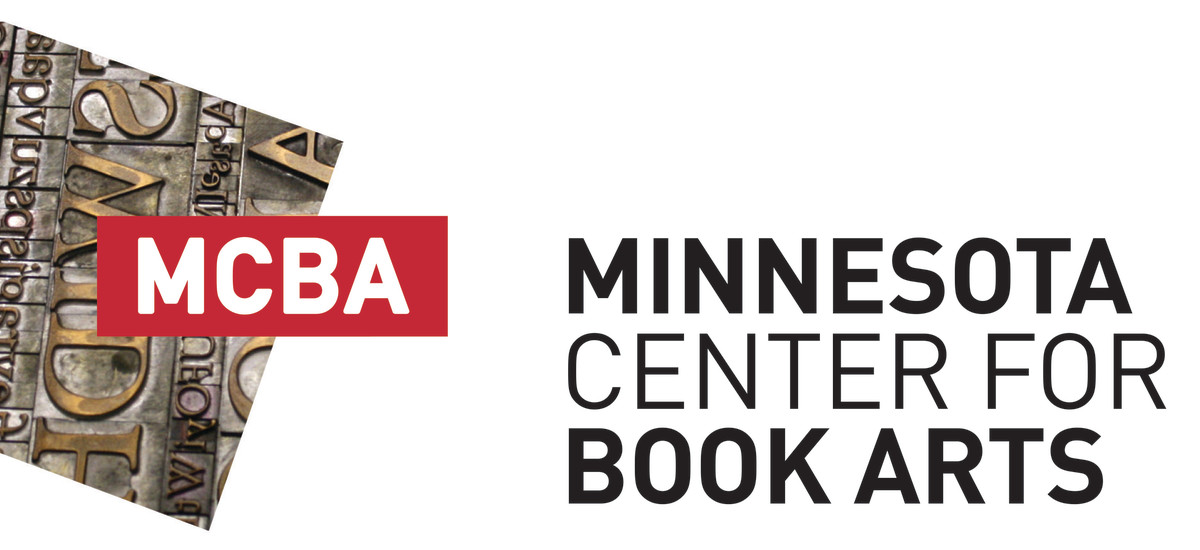 MCBA is located in the Open Book building, near the US Bank Stadium in downtown Minneapolis.
Get Directions
About
Feed your curiosity, stretch your creativity, get your hands dirty! MCBA is the largest independent book arts facility in the nation, with studios for letterpress printing, papermaking and bookbinding. Workshops are available year-round for adults, families, kids, teens and artists at all skill levels. Our gallery features exhibitions of contemporary and traditional artworks from around the world.
Hours & Dates
Year-Round
Monday:

9:30am - 6:30pm

Tuesday:

9:30am - 9:00pm

Wednesday:

9:30am - 6:30pm

Thursday:

9:30am - 6:30pm

Friday:

9:30am - 6:30pm

Saturday:

9:30am - 6:30pm

Sunday:

12:00pm - 5:00pm
Monday through Saturday, 9:30am - 6:30pm;
Tuesday open late: 9:30am - 9pm;
Sunday: noon - 5pm
Rates
Free and open to the public.
More Information
Green Practices
Eco-friendly landscape/facility design

Eco-friendly purchasing practices

Organic or local food & beverage choices

Transportation-related policies or programs

Waste reduction/reuse/recycling
Attraction Attributes
Accessible to disabled

Can accommodate groups of 45 or more
Reviews

TripAdvisor Traveler Rating
Based on 10 reviews
We went into the building for coffee and found so much more!the place is amazing. What they've done architecturally and how they structure the space for making books, holding workshops, writers...
— tiffanin2014, April 30, 2017
So, I drove 2 hours to get to Book Arts only to find that every, single, parking space in the lot is taken. I wait over an hour and not one opens. It's madness. My guess is the locals are parking...
— Gregory W, April 29, 2017
My 12-year-old loves books and art. I'd been wondering for a while whether this place would have fun things for her to see and learn. There aren't any classes for her age range listed on the website...
— Jen W, March 30, 2017
I was here about a year ago to see 10,000 Things Theater perform Dear World. It was fabulous. Dedicated to the book arts (I've been here for workshops and field trips as well), it's an amazing place.
— StevenLaVigne, March 21, 2017
My partner had work. I had questions. I've long been fascinated by ways that communities prioritize uses for spaces to make art, to gather, to work together. MCBA was bright, welcoming, gorgeous...
— Kerry M, November 30, 2016
Return to previous page