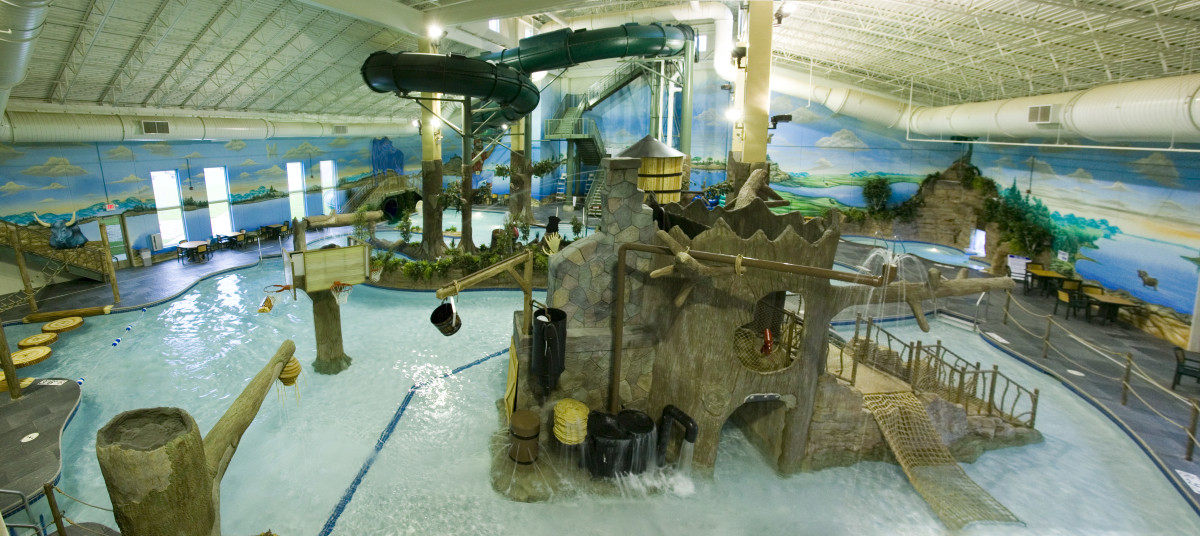 About
30,000-square-foot indoor theme water park Daily admission to the water park is included with hotel room. The water park also features a variety of attractions: Zero-depth entry pool with treehouse play area, Lazy river, and large indoor/outdoor spa. The mezzanine level has many tables & chairs, a snack bar, that offers food as well as soft drinks, beer & specialty drinks.
Hours & Dates
Variable. Please contact hotel directly for details.
Rates
Visit our website at http://www.arrowwoodbrainerd.com for ongoing specials and packages!
More Information
Attraction Attributes
Accessible to disabled

Can accommodate groups of 45 or more
Reviews

TripAdvisor Traveler Rating
Based on 128 reviews
In mid-June, 2022, we rode 2 sections of the Paul Bunyan trail and had 2 completely different experiences. From Brainard south to Crow Wing State Park - beautiful, a smooth trail and a route across...
— CyY_13, June 30, 2022
Three of us road the Paul Bunyan Trail from Brainerd to Bemidji over a two day period. I absolutely love this trail. It's an old railroad track turned into a paved walking/biking trail. Because it's...
— CraftBeers, June 30, 2022
see the history how we got to be out in nacer and it is good for little kids to be outtsid in nacher
— liamhC6317SE, April 6, 2021
Beautiful place to talk a walk, well marked and lots of parking. Great way to get outside during Covid.
— JohnTDDD, March 6, 2021
Fall is a nice time to relax on the bike trail. The leaves were great and the trail was nice. Relaxing trail worth the drive to get to. Enjoyed the Pine River Chamber of Commerce building, nice...
— pddjer, October 20, 2020
Return to previous page