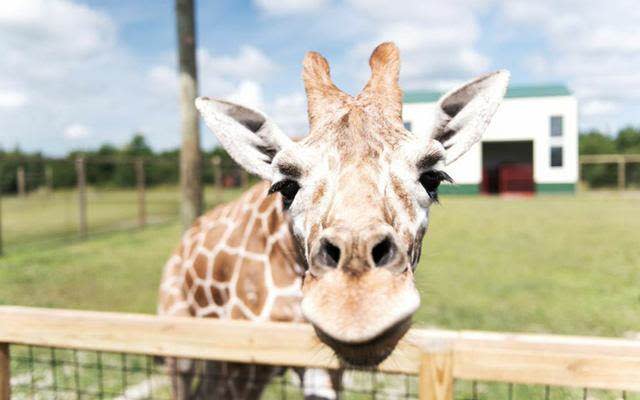 About
Founded in 2014, Safari North Wildlife Park is the creation of Kevin Vogel and his wife Kelly. Together the two have 50 years of combined experience in the field of exotic animals. Prior to opening the park, the couple spent 20 years traveling the Midwest with their petting zoos, camel rides, pony rides, pig races, and wild life educational shows.
While the Vogels maintained a love of their animals, they grew tired of traveling and decided to find a permanent home. Since opening five years ago, Safari Wildlife Park has been named #1 for Best Summer Family Fun in the Brainerd Lakes Area by the Brainerd Dispatch.
The mission of Safari North Wildlife Park is to promote conservation and preservation through safe, affordable, and memorable experiences with a quality recreational and educational environment dedicated to wildlife care and conservation.
"Our dedication to our animals is second to none and we are very proud of the care they receive," says Kevin Vogel, Owner. "It is our goal to provide our animals and our guest with the best possible experience."
Safari North features Animals from North America, Asia, Africa, South America and Australia. Guests can also feed the giraffes, ride camels and mine for gemstones! Here is just a sampling of other species at the park: Black and Grizzly Bears, Sloth Bears, Tigers, Kangaroos, Leopards, Cougars, Bobcats, Alligators (more than 30), Lynx, Lemurs, Monkeys (Spider, Howler, Olive baboon, Java, Vervet, Ringtail Lemurs, Ruff Lemur Capuchins, Mandrills, Patas), Otters, Zebras, Porcupines, Wart Hogs, Hyenas and Barnyard Petting Zoo animals.
Hours & Dates
Seasonal Hours (May 11 - September 29)
Monday:

9:00am - 6:00pm

Tuesday:

9:00am - 6:00pm

Wednesday:

9:00am - 6:00pm

Thursday:

9:00am - 6:00pm

Friday:

9:00am - 6:00pm

Saturday:

9:00am - 6:00pm

Sunday:

9:00am - 6:00pm
9:00 am - 6:00 pm, daily.
Rates
TICKETS: Adults: $14.99, Children 2 - 12: $9.99.
Mentioned In
Return to previous page