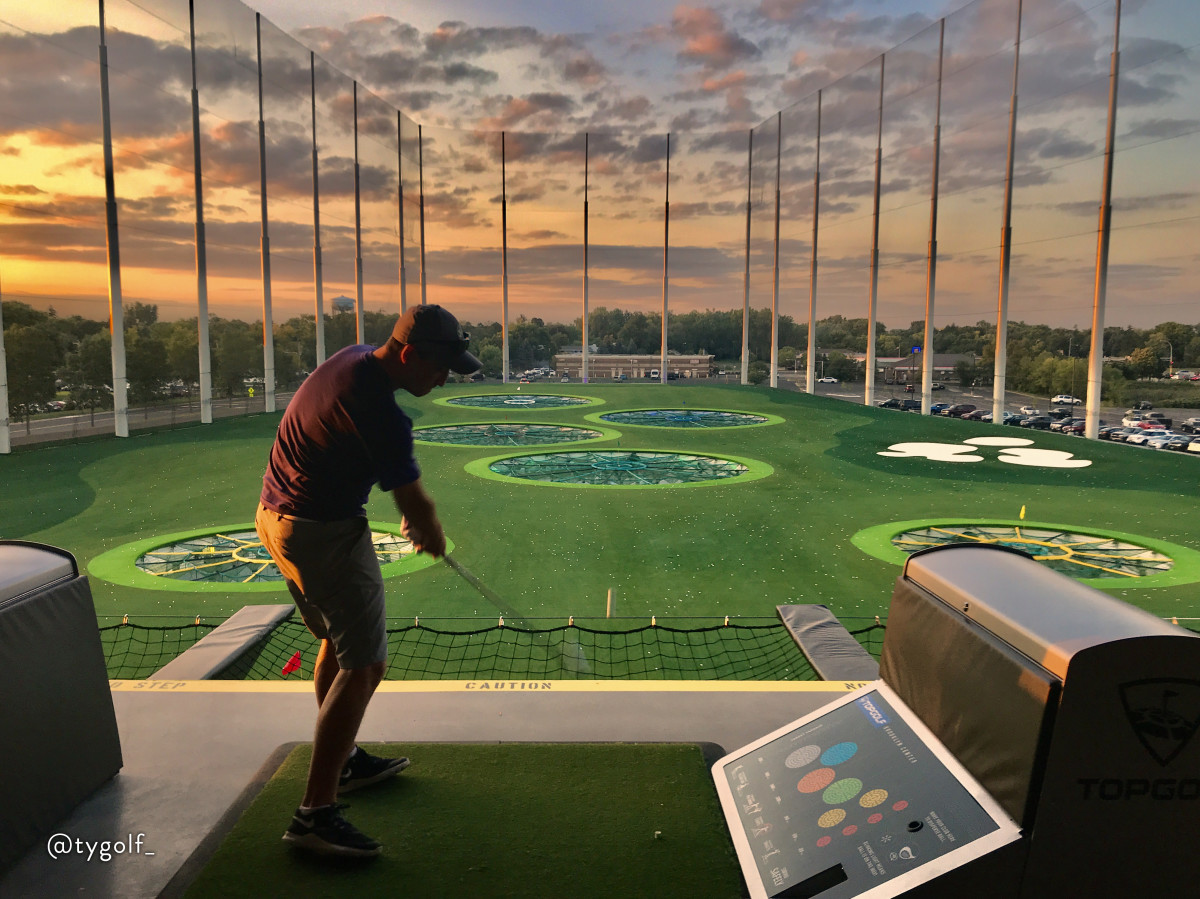 About
Through the premium experience of play, food and beverage and music, Topgolf inspires people of all ages and skill levels - even non-golfers - to come together for playful competition. Guests can enjoy point-scoring golf games using microchipped balls that instantly score themselves, showing players the accuracy and distance of their shots on a TV screen in their hitting bay. Topgolf venues feature a chef-driven menu, top-shelf drinks, big screen TVs, flexible private event spaces and music in climate-controlled hitting bays for all-seasons comfort. Year-round programming includes events for kids and families, social leagues, groups, golf tournaments and instruction.
Hours & Dates
Year-Round
Monday:

10:00am - 11:00pm

Tuesday:

10:00am - 11:00pm

Wednesday:

10:00am - 11:00pm

Thursday:

10:00am - 11:00pm

Friday:

10:00am - 1:00am

Saturday:

9:00am - 1:00am

Sunday:

9:00am - 11:00pm
Mon-Thurs: 10AM - 11PMFri: 10AM - 1AMSat: 9AM - 1AMSun: 9AM - 11PM
Any Guest under 16, or under 18 after 9pm, must always be supervised by a Guest over 21.
More Information
Attraction Attributes
Can accommodate groups of 45 or more
Average Meal Prices
Meals Served
Mentioned In
Return to previous page