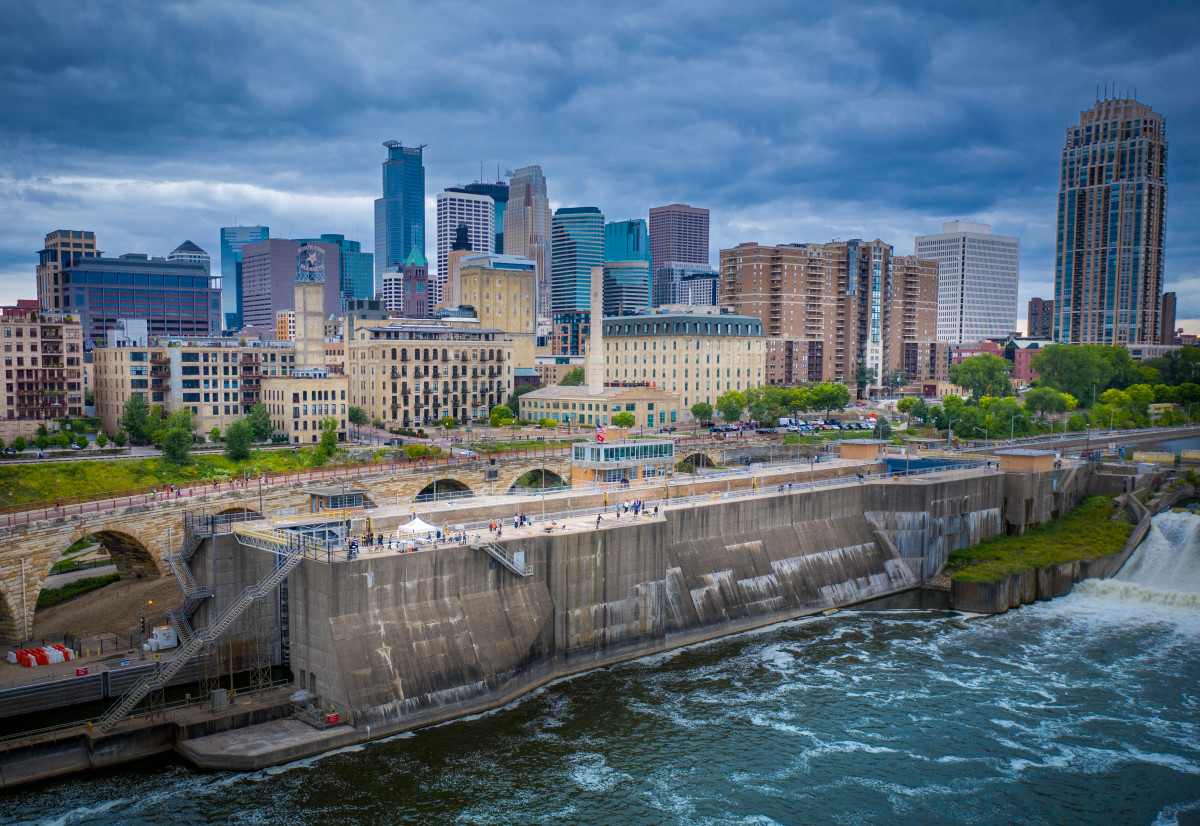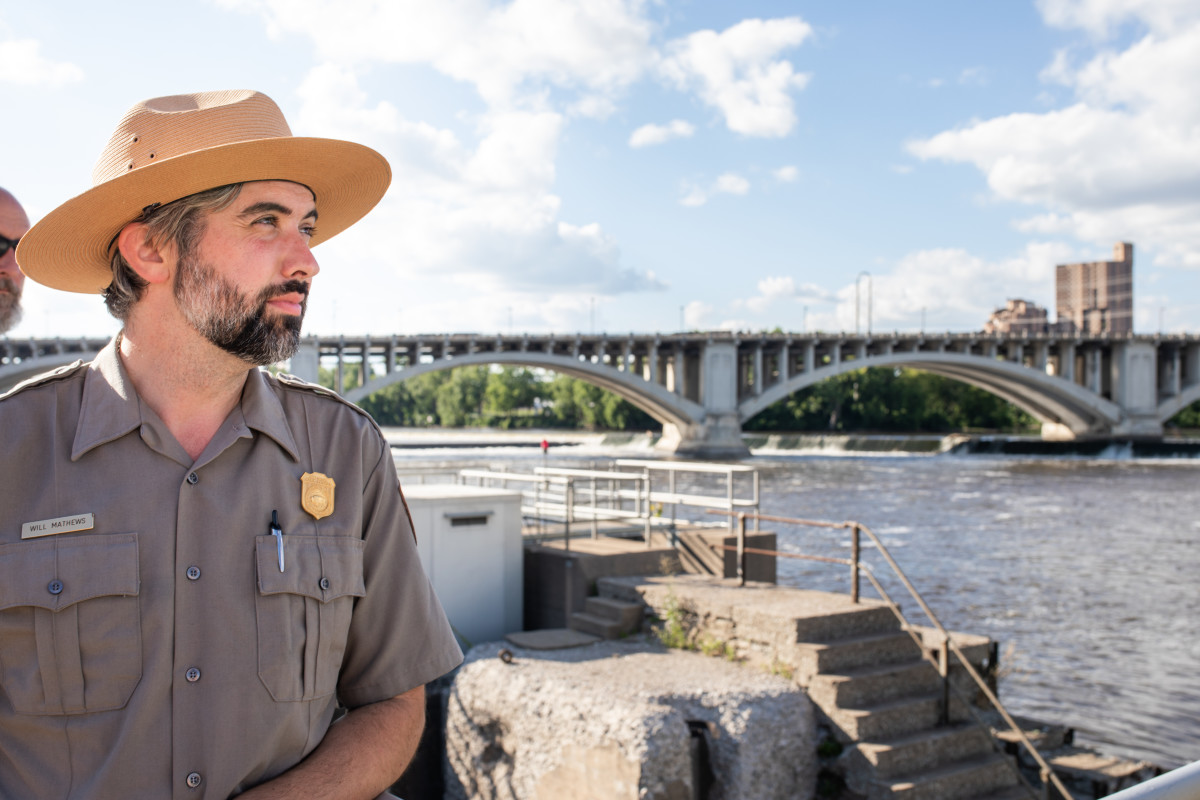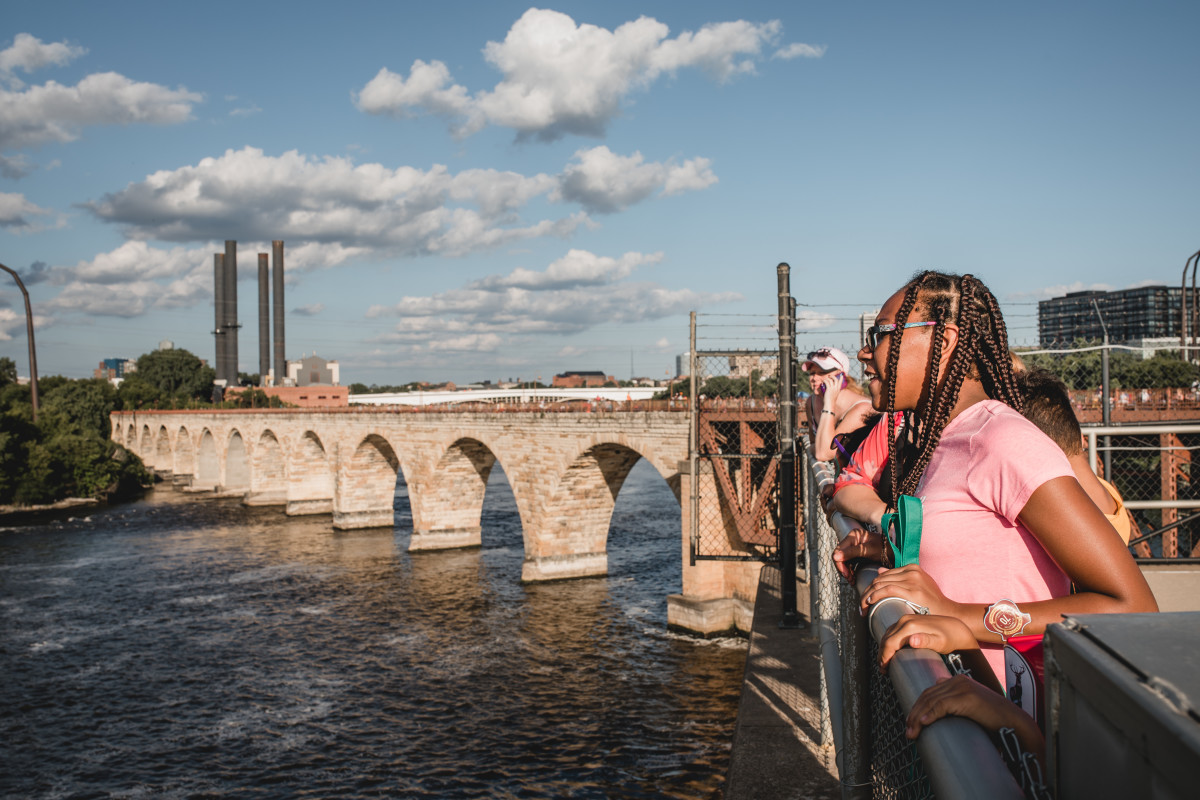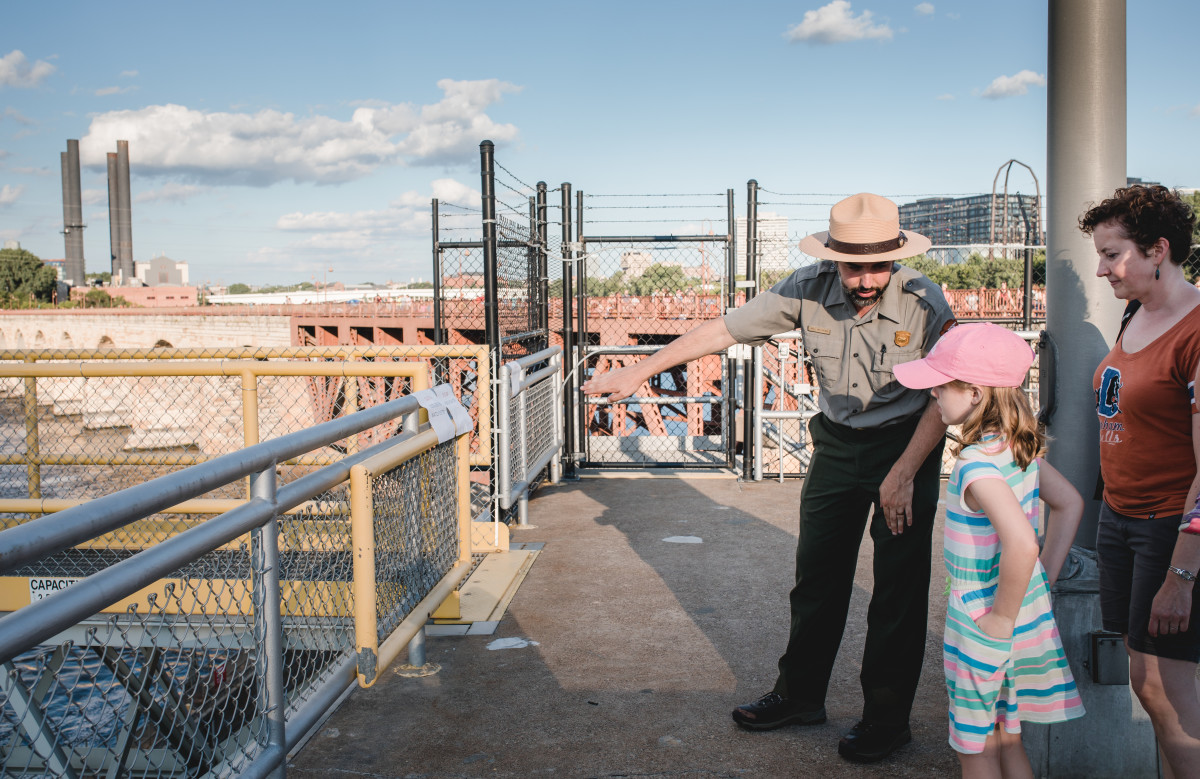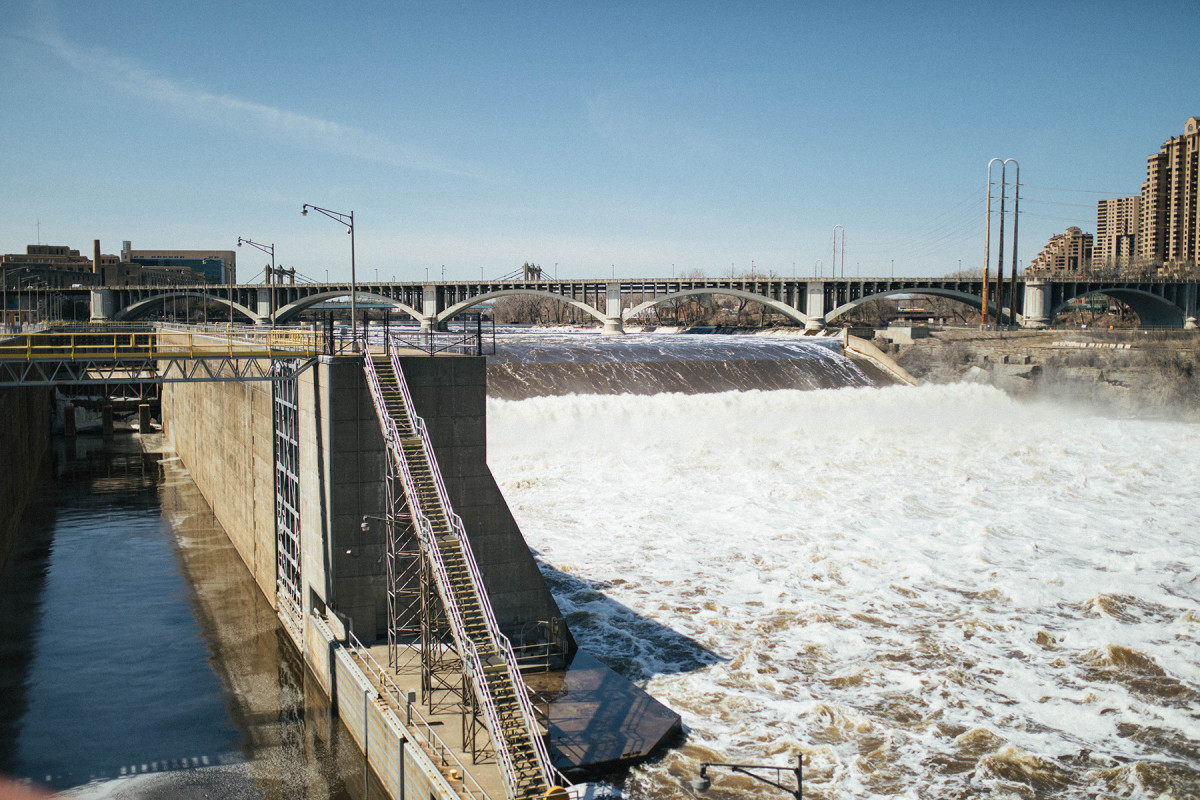 Located at the northwest end of the Stone Arch Bridge where Portland Avenue crosses underneath the Stone Arch Bridge and ends at the Mississippi River.
Get Directions
About
The National Park Service began operating the St. Anthony Falls Visitor Center in spring of 2016 to provide tours and interpretation to the public after the closure of the lock in 2015. The observation deck at the Upper St. Anthony Falls Lock and Dam Visitor Center provides spectacular views of the falls, the iconic Stone Arch Bridge, and the surrounding milling district of downtown Minneapolis. The visitor center features exhibits that provide information about the falls, locks and dams, and their place in our state's history.
The visitor center is temporarily closed to accommodate COVID-19 health standards. We are working on a plan to reopen while keeping both attendees and park rangers safe. Check back in August for an update.
Hours & Dates
Seasonal Hours (May 28 - September 5)
Monday:

9:30am - 5:00pm

Tuesday:

9:30am - 5:00pm

Wednesday:

9:30am - 5:00pm

Thursday:

9:30am - 5:00pm

Friday:

9:30am - 5:00pm

Saturday:

9:30am - 5:00pm

Sunday:

9:30am - 5:00pm
SAF Visitor Center is open from 9:30 a.m to 5:00 p.m. daily from Memorial Day weekend through Labor Day weekend, and Fridays, Saturdays and Sundays in September.. Tours of the lock and dam are offered daily at 11:00 a.m. and 3:00 p.m.
Rates
Tours are free of charge
More Information
Green Practices
Energy efficiency/conservation

Transportation-related policies or programs
Attraction Attributes
Reviews

TripAdvisor Traveler Rating
Based on 37 reviews
Run by the Park Service, the locks are a fascination piece of history. Closed many years ago, the rangers will tell you all about the locks, their importance, and their maintenance.
— dmittleman, August 15, 2021
The gentleman who spoke to us at the visitor's center was terrific. There were no tours scheduled when we were there, but he happily told us about the history of the area, the dam, and the falls...
— WeGoOut, December 1, 2019
Seeing the only waterfall on the Mississippi River is a real treat - especially when a local tells you you're lucky - it's never like this in autumn! She was referring to the recent inordinate amount...
— mizmcqueen, October 23, 2019
We walked over to see the Lock and Dam after visiting the Mill City Museum. It's worth walking over to see it - pretty impressive.
— FecFam, August 31, 2019
Very friendly and outgoing park rangers who take their time to explain the history, purpose and city to visitors. Went out of their way to give suggestions and very helpful to travelers who didn't...
— nicolemG4386PF, August 1, 2019
Return to previous page