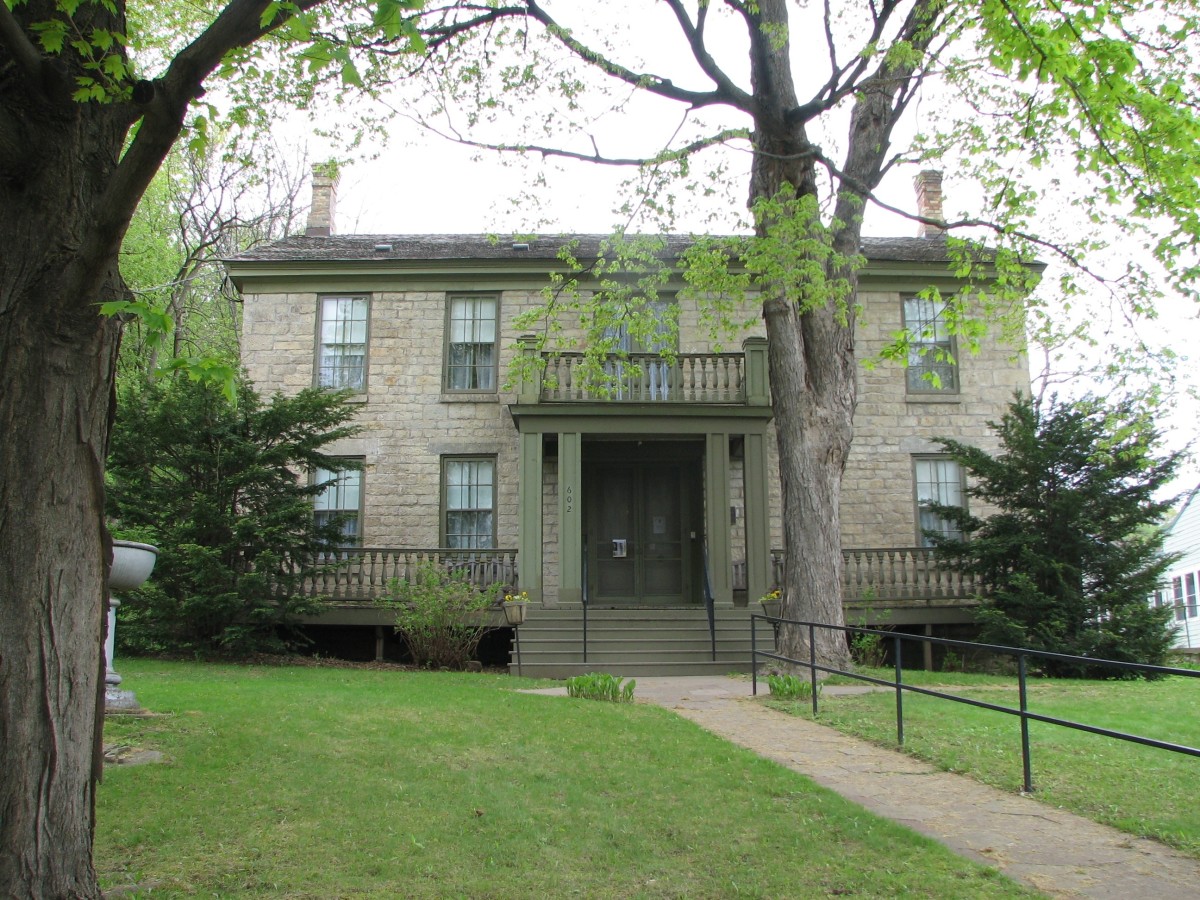 Located on the Main St of Stillwater (Hwy 95) on the North end of the business district next to the Terra Springs Development.
Get Directions
About
The Warden's House is a 14-room house constructed for the Wardens of the Minnesota Territorial Prison in 1853. Today, the museum houses artifacts from the lumbering industry, early Washington County pioneers, and of course, the Old Stillwater Territorial/State Prison including items made and used by the infamous Younger Brothers of the Frank and Jesse James Gang.
Stillwater's only museum, the Warden's House is listed on the National Register of Historic Places and opened as a house museum in 1941.
Hours & Dates
Seasonal Tour Hours (May 1 - October 31)
Thursday:

1:00pm - 5:00pm

Friday:

1:00pm - 5:00pm

Saturday:

1:00pm - 5:00pm

Sunday:

1:00pm - 5:00pm
Tours start on the hour from Thursdays to Sundays 1:00-5:00 pm (May-Oct.), or by appointment.
Rates
$5 for adults, $1 for 17 and younger.

Free parking across the street or behind the museum.
More Information
Attraction Attributes
Can accommodate groups of 45 or more
Reviews

TripAdvisor Traveler Rating
Based on 21 reviews
I love touring old homes, museums. Tour guide was excellent informing us of the wardens who had lived in the home and sightings of a ghost.Interesting of hear of the Younger gang being prisoners.
— MaryBl52, August 28, 2019
This was a very interesting historic site. The house is full of artifacts from the time period. Tour guides were very informative.
— Corinne L, July 1, 2018
Stopped in while on our holiday walk in Stillwater. Fun, Fascinating,experience complete with authors,music,and treats. And we learned more about Stillwater...
— Coach365ti, December 9, 2017
Went here mainly as a way to kill some time, which it did. The guide was informative, but there wasn't much to see. I guess for $5 it was ok.
— 396foodie1993, July 21, 2017
Its right down on the Main ST. We got there just in time for the last tour....was nice.. parking was tuff as it was the arts festival weekend.
— Andrea C, October 14, 2016
Return to previous page