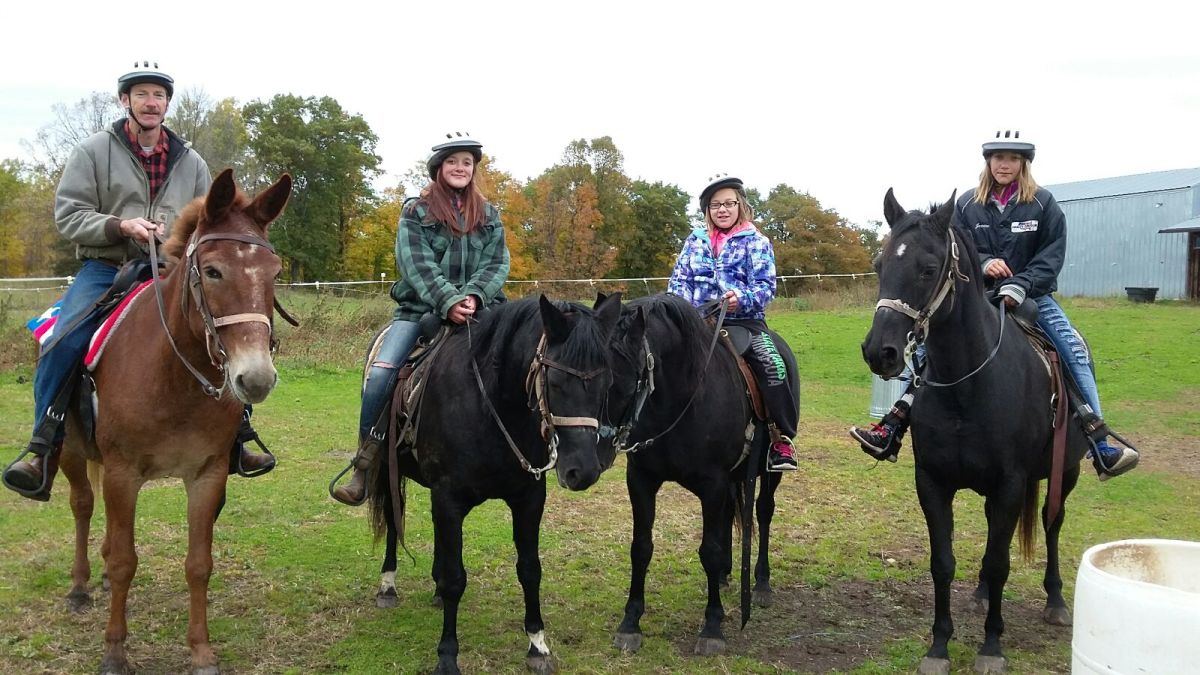 We are located 12 miles from Onamia MN. Go west of Onamia on HWY 27 6 miles, north on Timber Trail Rd 4 miles, east on 407th. We are the 1st driveway to the right, look to the right and we live in the log house. No drive in's by appointment only.
Get Directions
About
Trails Rides for $55 hr. 10yr and up. Helmets provided for safety.. A small riding lesson is provided before the ride. Wear long pants, sox and shoes , no flip flops. Beautiful scenery.
Riding Lessons $35 for 30 min. 10 yr and up and must be able to follow instructions and wear above attire. Learn how to turn and stop your horse and have proper balance.
Farm tours: $35 for 1 hr per car. See and touch lots of farm animals and and pony ride for the little kids.
Phone 320 362 4998 or cell 320 630 8438
email [email protected]
web page: https://www.rollinghillsarabiansandfarmtours.com
Hours & Dates
Seasonal Hours (By Appt Only) (May 1 - October 31)
Monday:

10:00am - 1:30pm

Tuesday:

10:00am - 1:30pm

Wednesday:

10:00am - 1:30pm

Thursday:

10:00am - 1:30pm

Friday:

10:00am - 1:30pm

Saturday:

10:00am - 1:30pm

Sunday:

10:00am - 1:30pm
Open 7 days a week from May15 to Oct 1st. By appointment only, I work full time as a nurse and appointments are usually scheduled from 10 am to 1:30 pm unless I have a day off, then I am really flexible.
Rates
Trail rides $55 hr., Riding Lessons $35 for 30 min, Farm Tours $35 for car load Will take groups for trail rides of 4 people of less. Helmets provided and must be worn. Come with long pants and shoes and tall sox
More Information
Green Practices
Eco-friendly landscape/facility design

Waste reduction/reuse/recycling
Return to previous page