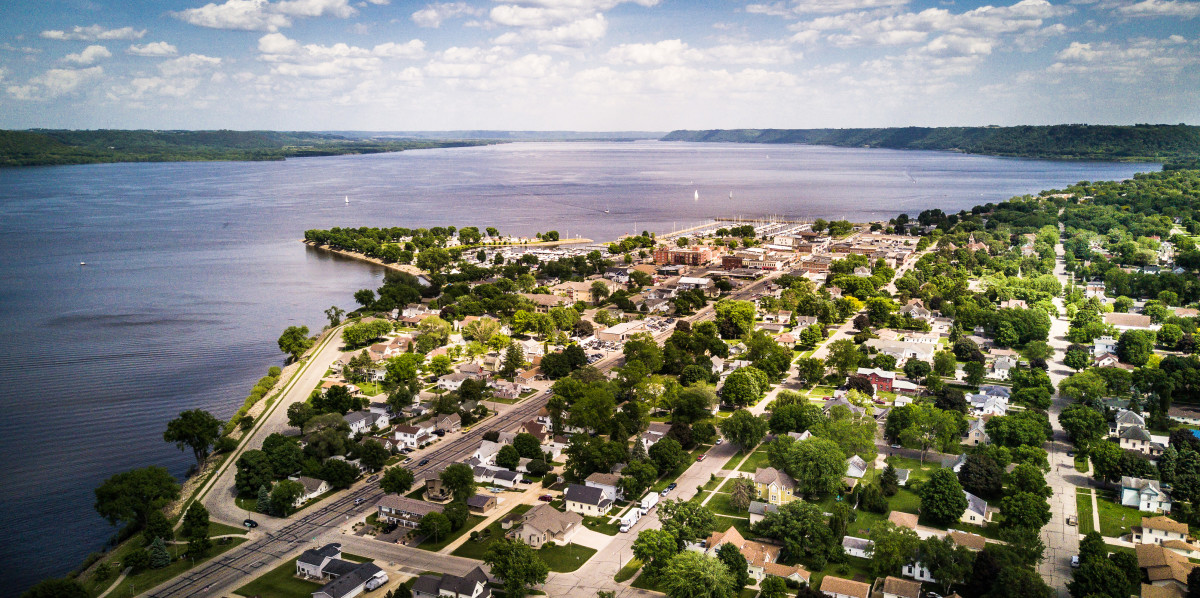 About
Lake City, located next to Lake Pepin, the widest spot of the Mississippi River, is the birthplace of water-skiing, invented in 1922 by Ralph Samuelson. This location provides great parks for walking, swimming, and fishing as well as some of the best boating in the Midwest. Docking and refueling areas are available to boaters at Lake City Marina or Hansens Harbor. It also has the largest amount of 19th century homes for a town this size in Minnesota, providing great sightseeing. Lake City is located along the shoreline of Lake Pepin, an outwash formation of the Chippewa and Mississippi River, approximately 3 miles wide and 21 miles long, with the magnificent Mississippi running through it.
Lake City is a beautiful historic river town where you can enjoy all the natural splendor of the surrounding bluffs, the lake, and numerous parks and vistas our city has to offer. Our largest park, 250-acre Hok-Si-La Park, has walking trails, an interpretive center, tent camping, screened shelters, a dining hall, and a beach.
Attend one of our annual festivals including the 100-Mile Garage Sale in May, Tour De Pepin Bike Tour and Water Ski Days in June, Fourth of July Fireworks in July, and Johnny Appleseed Days in October, along with our Street Markets in late summer.
Enjoy a scenic cruise on the Pearl of the Lake Paddleboat, a modern day replica of the grand riverboats that traveled the Mississippi River in the 1800's, and enjoy the spectacular views from the lake or take a ride on the S.V. Quintessent Sailboat and feel the relaxing breeze of the waters. Lake City has two of the largest small-craft marinas on the Upper Mississippi River, with some of the greatest boating in the Midwest on these waters.
For lunch or dinner, eat at one of our many restaurants that offer a variety of different menu items and shop at one of our unique small town shops for all your shopping needs.
Stay in one of our hotels, condominium rentals, cottage-style house rentals, or bed and breakfasts, you'll enjoy it all, and many have beautiful Lake Pepin views.
Whether you want to fish, sail, motorboat, swim, golf at one of our three golf courses, just relax, or partake of our birthright, the sport of water skiing invented by Ralph Samuelson in 1922, we promise you that you will not want to leave this magical place. Whatever you choose to do, there is something for everyone.
Hours & Dates
For travel information call: (877)525-3248
Mentioned In
Return to previous page