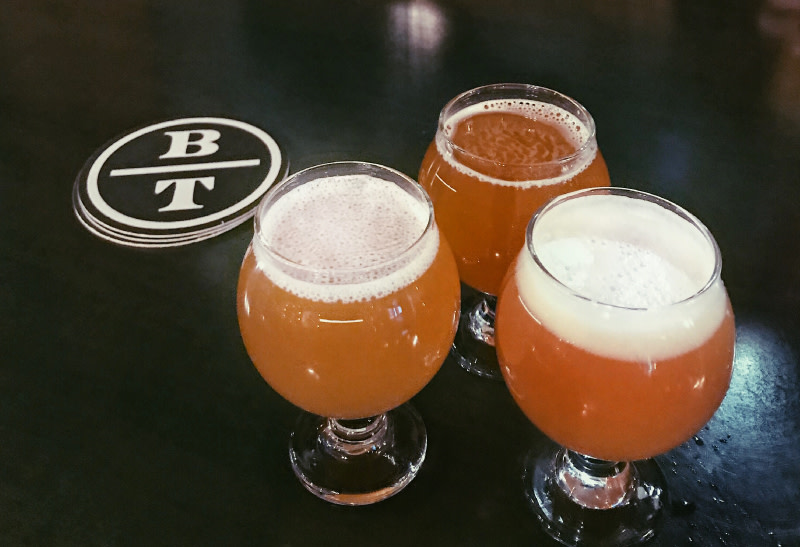 About
Our name is derived from Liebig's Law of the Minimum which explains that the capacity of a barrel is always limited by its shortest stave. Picture a barrel on standing upright with varying stave lengths, the content that the barrel can hold isn't determined by the taller staves, but by its shortest.
At Barrel Theory, we don't define our brand by our best-selling or most successful product, but by the overall quality of our beers and customer service. Our quality-control philosophy is simple: If the beer isn't something we are proud of, we won't serve it to you.
Barrel Theory's founders Brett Splinter, Timmy Johnson, and Todd Tibesar bring years of combined industry experience and knowledge. There's an understanding among the owners that it is a team effort to run a successful brewing operation that produces real quality and that no one channel of the business can reach a high level of success without the others.
Hours & Dates
Year-Round
Monday:

3:00pm - 10:00pm

Tuesday:

3:00pm - 10:00pm

Wednesday:

3:00pm - 10:00pm

Thursday:

3:00pm - 10:00pm

Friday:

12:00pm - 11:00pm

Saturday:

12:00pm - 11:00pm

Sunday:

12:00pm - 8:00pm
HOURS
Mon: 3pm – 10pm
Tue: 3pm – 10pm
Wed: 3pm – 10pm
Thu: 3pm – 10pm
Fri: Noon – 11pm
Sat: Noon – 11pm
Sun: Noon – 8pm
Mentioned In
Return to previous page