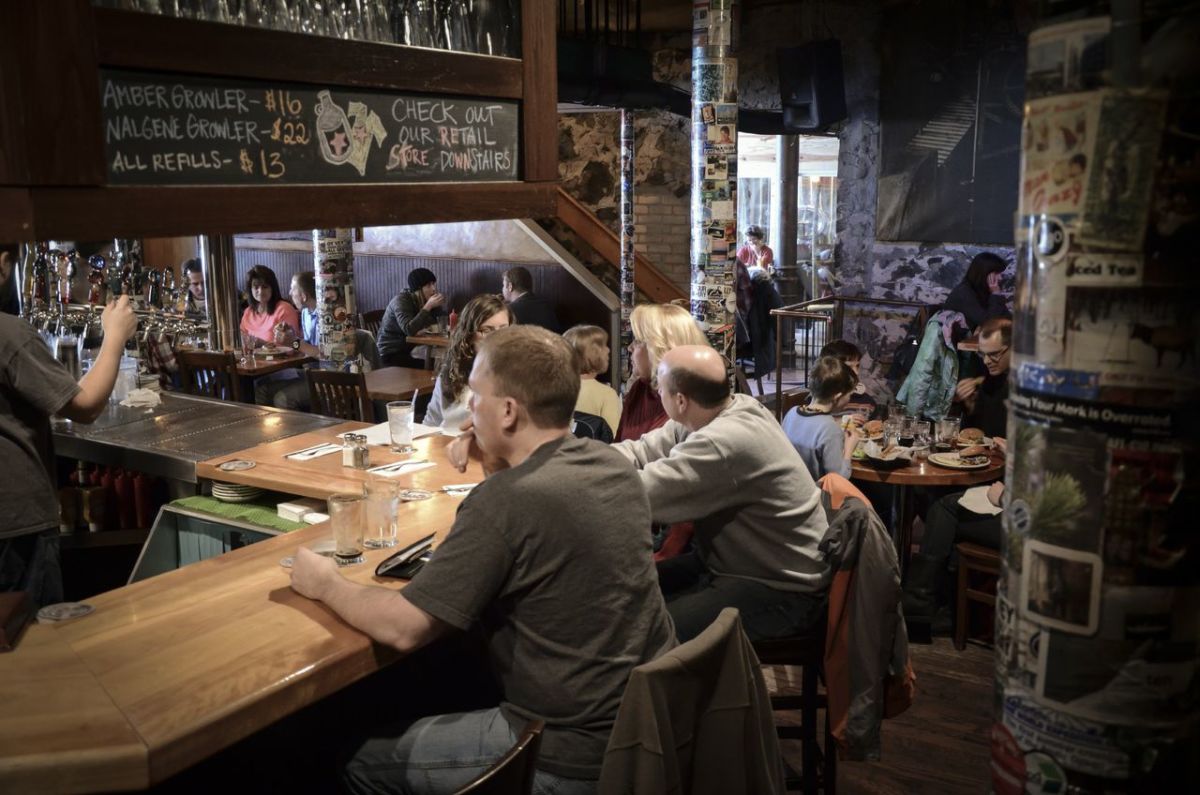 About
Award-winning brewery with gourmet pub food in the historic Fitger's Brewery complex on Lake Superior. Features include handcrafted beer, burgers & sandwiches, fantastic salads, vegetarian entrees, and live entertainment five nights per week.
This year, Fitger's Brewhouse will produce more than 3000 barrels of award-winning ales and lagers from our 10-barrel brewery. Our catalog boasts over 100 different recipes of unfiltered ales and lagers brewed from the highest-quality ingredients and Lake Superior water. This tour offers a glimpse into a small, nationally respected craft brewery, where beer production still requires hands-on effort and unsurpassed brewing skill.
Dates
Brewery Tours: Saturdays 2PM & 3:30PM.
Call (218) 625-8646.
Rates
Brewery Tours (age 21+): $8
Under 21: $5
More Information
Average Meal Prices
Meals Served
Dining Features
Mentioned In
Return to previous page