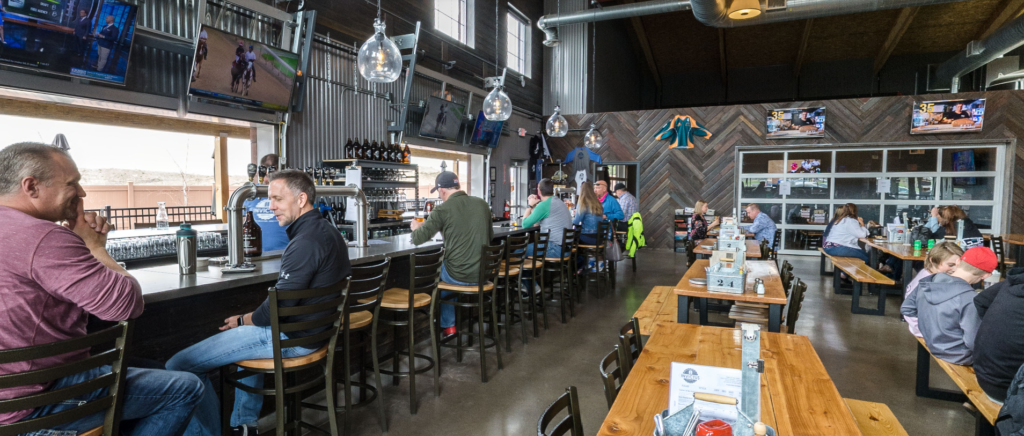 About
Our Mission
Invictus Brewing Co.'s mission is to produce high quality beers for adults to enjoy while also being good stewards of our earth and resources.
Our Philosophy on Beer
We believe that brewing beer is the ultimate combination of art and science. On one hand, the art puts consideration into making beer that appeals to all 5 senses and leaves it open to interpretation and personal preferences. On the other, the chemistry of the sugars, enzymes, alpha acids, minerals and countless other components must be strategically utilized to create that balance we are looking for as beer drinkers.
Our brewery will utilize the best of both worlds to create a variety of well-balanced beers. We know that beer is a very personal thing and that everybody has their own tastes. With that in mind, our philosophy is to create a wide variety of beers that appeal to all beer drinkers with a well-balance approach to our recipes.
Taproom Features
The taproom features a meeting room that can seat up to 50 people, total seating of about 200 people with four fermenters as the focal point so you know you are in a brewery.
A cool feature of our taproom is that you are able to sit at our bar inside and look outside to the West through two garage doors that come down over our back counter. People are also able to sit at the bar outside and look into the taproom.
Hours & Dates
Year-Round
Monday:

4:00pm - 11:00pm

Tuesday:

4:00pm - 11:00pm

Wednesday:

11:00am - 11:00pm

Thursday:

11:00am - 11:00pm

Friday:

11:00am - 12:00am

Saturday:

11:00am - 12:00am

Sunday:

11:00am - 10:00pm
Regular Hours:
Mon: 4:00 PM - 11:00 PM |
Tue: 4:00 PM - 11:00 PM |
Wed: 11:00 AM - 11:00 PM |
Thu: 11:00 AM - 11:00 PM |
Fri: 11:00 AM - Midnight |
Sat: 11:00 AM - Midnight |
Sun: 11:00 AM - 10:00 PM
Return to previous page