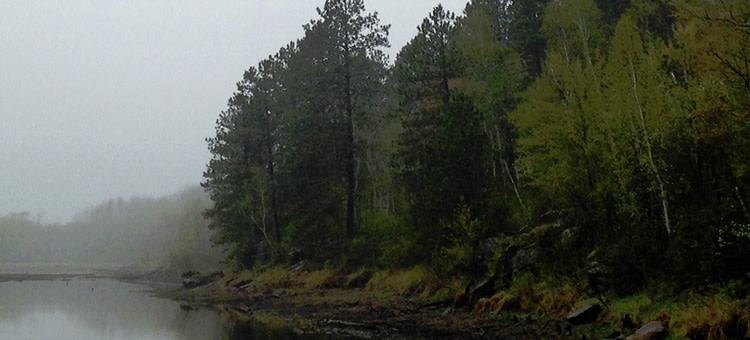 From Hinckley 3 miles E on MN Hwy 48. Park in water access on S. Hike across bridge to site on N.
Get Directions
About
This sites elevation varies across the SNA by nearly 100 feet, providing a range of growing conditions for native plant communities. In the southern third of the site, floodplain forest is represented by silver maple, black ash, basswood and elm. In contrast, the poorly drained lowlands in the central and northern parts of the site are occupied by sedge meadows, cattail marsh, willow/alder shrub thickets, and mixed woodlands of black spruce, tamarack, yellow birch, and balsam fir. Bedrock terraces and well-drained uplands are dominated by aspen-birch forest, with oak savanna and stands of red pine contributing to the mix.
Add the Kettle River, two streams (Wilburn and Fox Creeks), and several small lakes occupying former river channels, and it is hard to imagine a more richly diverse example of the state's natural heritage. It is no surprise that this SNA is known for its impressive array of bird species (see bird list on the MN DNR website), including the Louisiana waterthrush, a state-listed species of special concern. Rare native plant species documented here include bog bluegrass and American water pennywort.
This site has no maintained trails or other recreational facilities. However, you can access the water using the public water access point and parking area along Highway 48. The Kettle River Water Trail is adjacent to this site.
Mentioned In
Return to previous page