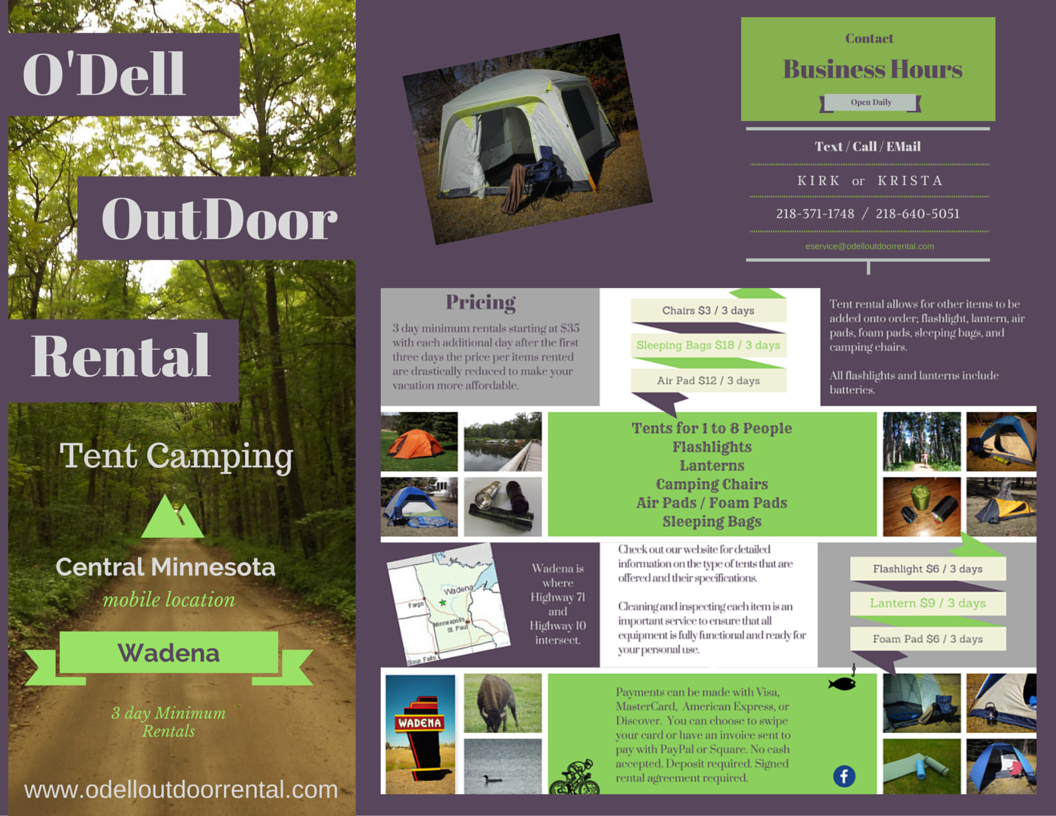 About
Camping Tent Rental
Three season camping tents, affordable rates for the single hiker to the larger group. Make your campsite more user friendly by adding on a few items; it's always a great idea to have illumination on the less starry or moonlit nights and comfort while sitting & sleeping.
Three day minimum rentals start at $35 for the single traveler to $90 for the 8 person group, then the additional items of camping chairs, flashlights, lanterns, sleeping bags, air pads or foam pads for sleeping are all based at the 3 day minimum rate which is then followed by the drastic reduction in price to make a longer vacation a great economic choice.
First time campers to the seasoned, there is something outdoors for everyone.
Return to previous page