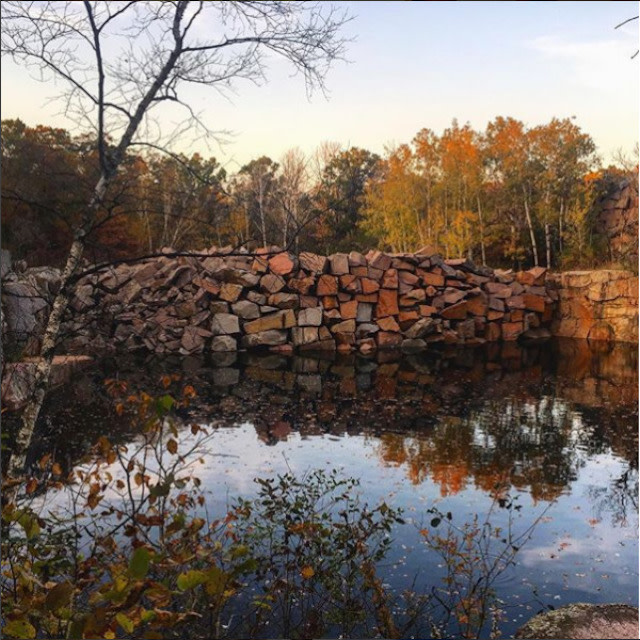 About
Quarry Park and Nature Preserve currently contains 684 acres of trails, quarries for swimming, rock climbing walls, and more. It is the largest in the Stearns County Parks system with much to offer for those who love the outdoors. Natural features include scenic woodlands, open prairie, wetlands, and unquarried bedrock areas. Plant life includes everything from oaks and aspens to yellow ladyslippers, Indian paintbrush, and prickly pear cactus. Man-made features include sizable hills composed of quarried rock remnants (grout piles).
The Park is open year-round. It is open from 8:00 AM to one-half hour after sunset. After a snow fall of 4 or more inches, the park is open for Cross Country Skiing until 10 PM
Amenities:
-Granite reflecting pools
-Two swimming quarries
-Scientific and Natural Areas
-Mountain bike paths over billion-year-old bedrock
-Trout fishing
-Picnic Area
-Hiking Trails
-Geocaching
-Derrick Exhibit
-Rock Climbing
-Scuba Diving
-Cross Country Ski Trails
-Winter walking/dog walking/Snowshoeing/Fat Tire Bicycle trails
No ski permit is required.
Ski lights are on at first grooming; are turned off by 10 PM.
Trails are easy enough for beginners.
Hours & Dates
Year-Round
Monday:

8:00am

Tuesday:

8:00am

Wednesday:

8:00am

Thursday:

8:00am

Friday:

8:00am

Saturday:

8:00am

Sunday:

8:00am
Quarry Park is open 7 days a week from 8:00 am to one-half hour after sunset. The cross country skiing groomed trails are open all winter, as long as there is adequate snow.
Rates
A vehicle parking permit is required at Quarry Park and Nature Preserve. The revenues generated from the fees are used to maintain park facilities.
Daily permits: $5.00 Labor Day thru Memorial Day - $10.00 Memorial Day thru Labor Day Annual permits: $25.00.
Mentioned In
Return to previous page